Candy Cane Lane
Holiday Light Festival
The Festival returns for its 7th Year!
New displays throughout the Community. Check out the 380+ Participating Homes shown on our website map, located at the very bottom of this page. These homes are available for vehicle viewing. Please stay off Private Property.
The main site on Champ Crescent will be revamped this year with New Displays and the New Entrance Gate, in addition to the Concession Elf Hut providing Hot Beverages and Snacks. At this location ONLY, you can walk through Holiday Displays.
Limited Accessible Parking available on Weeknights. Parking for Tour Buses by Appointment Only during week nights. No Buses will be allowed stopping privileges in the middle of the street at any time.
This Year's Beneficiaries are:
Habitat Homes

Souls Harbour Rescue Mission

NRG Community Grant Program
The CCLHLF Committee welcomes volunteers of all ages to participate as site Elves. Book your dates early by contacting Kris at volunteer4ccl@gmail.com
The main site on Champ Crescent can be accessed using the East Entrance off 7th Avenue North. The mandatory counter-clockwise, One Way Traffic is to make the procession less congested while ensuring fast access by Emergency Vehicles for the benefit of visitors and residents alike. Please adhere to this requirement, supported by the City of Regina, Traffic Division.
2019 Main Site Open 6:30 to 9:00 pm Nightly
Walk through Displays
December 6th to 23rd.
The main site will be closed after the 23rd. Individual participant homes may have their light displays active beyond indicated dates and hours of operation. Weather conditions colder than -25 will require the main site to close or close early.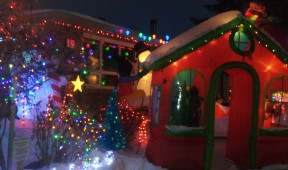 While there is no cost to tour the homes on the route, there is a Required Admission for entry into the main site on Champ Crescent that features the the "North Pole Village" Display as well as the back yard "Winter Wonderland" Display.
Admission Price:
Free for Pets & Children under 2 years of Age
$1 for Children 2 – 14

$2 for Teens 14 – 17

$3 for Adults 60+

$4 for Adults 18 -59
Hot Chocolate, Coffee, Tea and Hot Apple Cider Available for $2 each, Courtesy of Ambassador Coffee.
Christmas Cookies 2 for $3, Courtesy of Tom's Independent Grocer & Our Community Baking Team Headed by Roxanne Gallagher
For your convenience, we now accept Interac, Debit Flash, Apple Pay, Visa & Mastercard for payment of Admission, Concession Sales & Additional Voluntary Donations
We can no longer accept food donations at the main site and will be directing those wishing to donate such items for The Regina & District Food Bank to our community partner Tom's Independent Grocer at Normanview Crossing.
---
Justin LaBrash, our favourite Country Recording Artist and occasional Volunteer Elf, will be returning this year for a special live performance at the main site. Sunday December 22rd.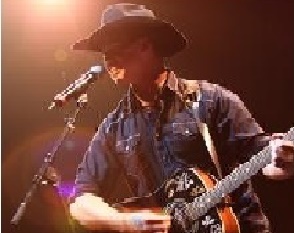 ---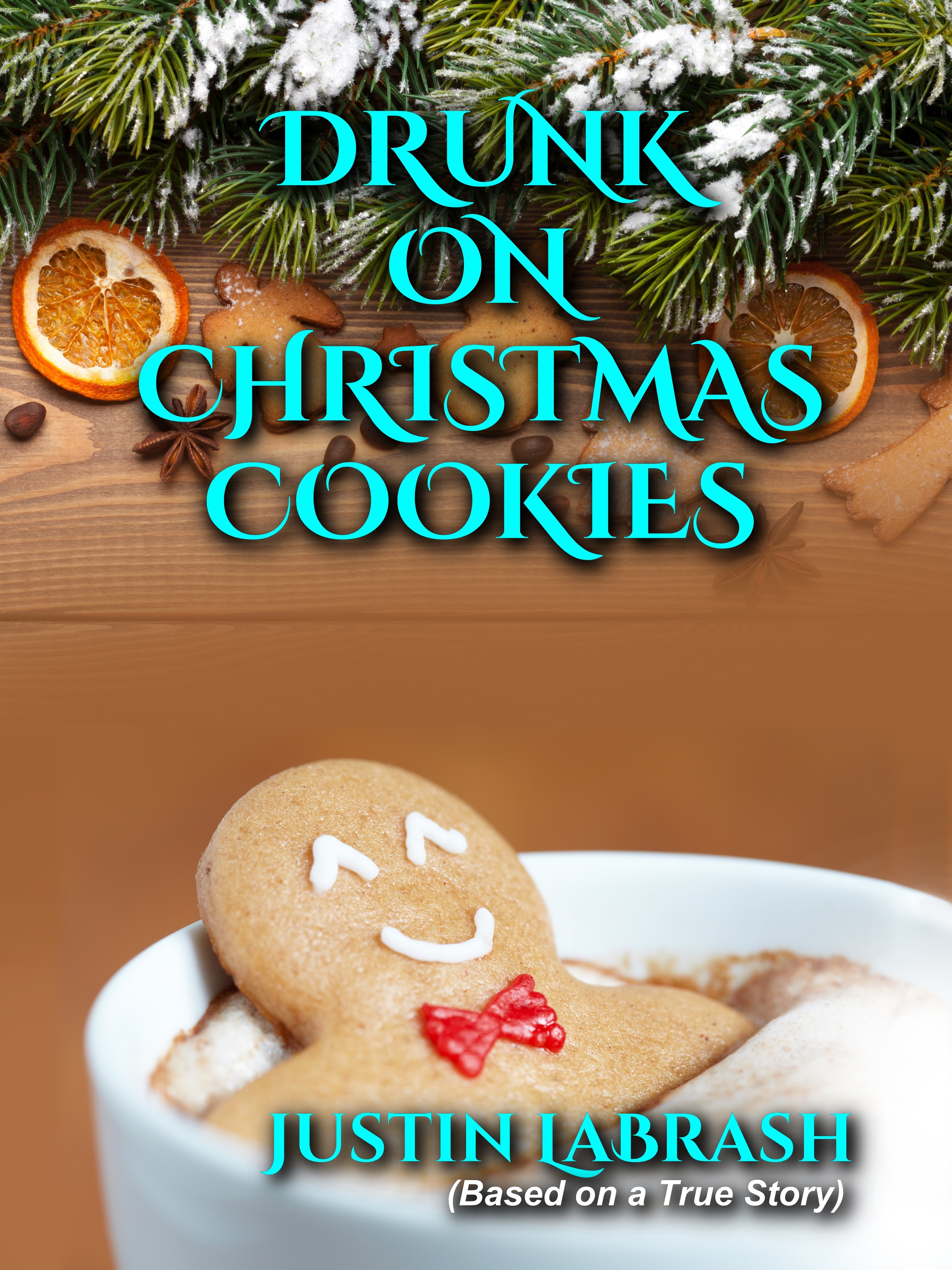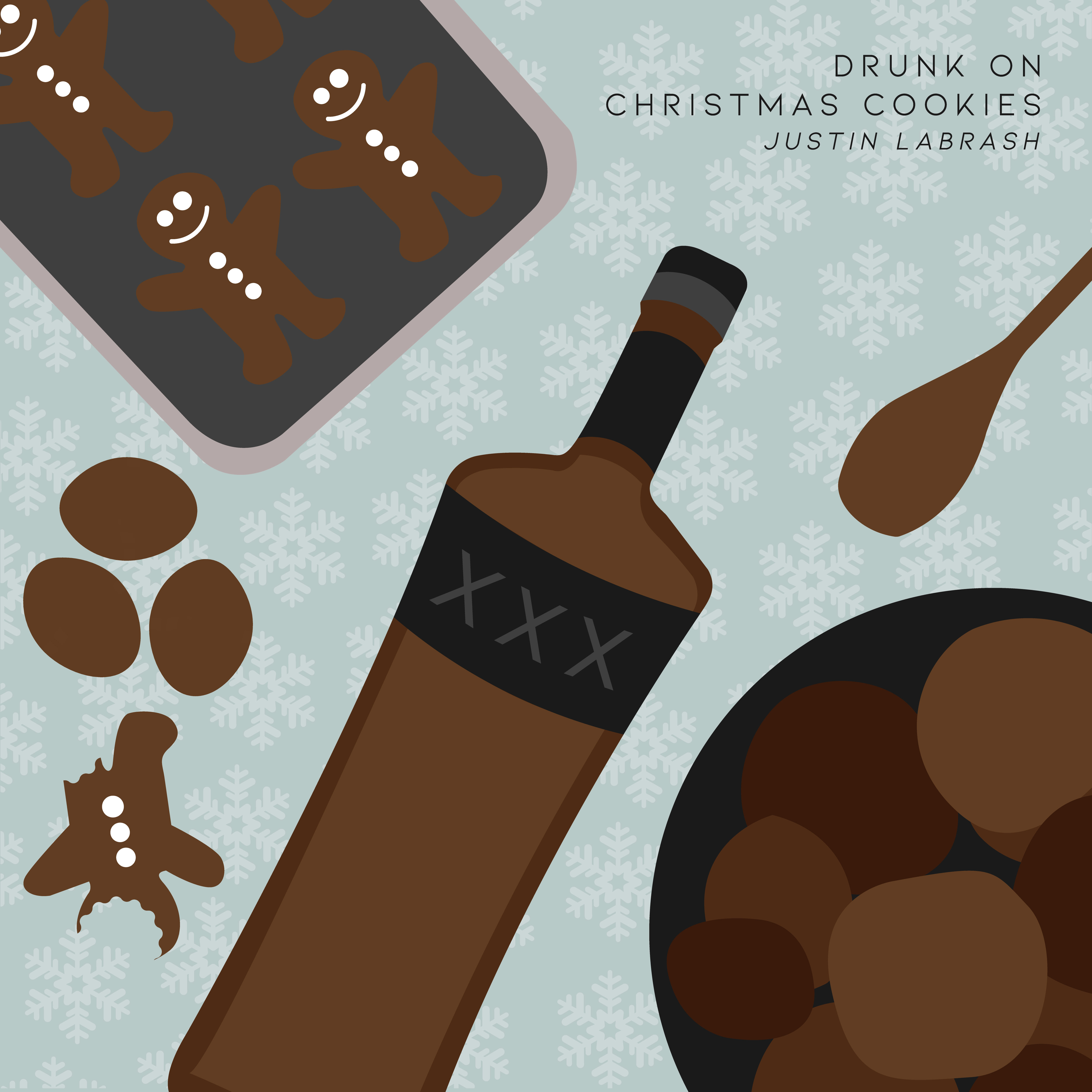 NRG is pleased to announce that after costs, the 2018 net gate proceeds generated $11,000 distributed to the Festival Beneficiaries:
Souls Harbour Rescue Mission

The Casey Foundation for Autism Support Inc.

NRG Community Grant Program
We thank the Regina and area residents that have supported this community initiative with their patronage and participation.
Winners of the 2018 Best Decorated Festival Displays Announced! – See Winner & Runner up in each Category for 2018 on Right Side Column.  Come out and see the homes in the community and see if you can guess which ones they are.
---
Please adhere to the mandatory one way traffic, during operational hours.
Hot beverages available at the gate, will help get you in the Spirit of the Season!
Country recording artist, Justin LaBrash, will be back this year at the main site of Candy Cane Lane on Sunday December 22nd. Last Season, he performed some of his 12 days of Christmas and previewed his new release single. Check out his facebook page (Justin LaBrash singer/songwriter) as well as his website https://www.labrash.net/ . Justin has been a long time volunteer elf at CCLHLF.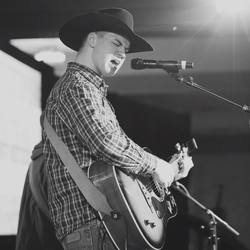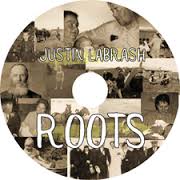 Merry Christmas & Happy Holidays!
Location
7th Avenue North
and Champ Crescent.
See Tour Map.
Times
6:30 pm to 9:00 pm
Dates
Dec. 6th to 23rd
Depending on the weather and availability of volunteers, it may be extended in duration on busy nights or closed if colder than -25.

Hot Chocolate, Coffee, Tea & Hot Apple Cider for $2
Courtesy of Ambassador Coffee Service

Christmas Cookies
Courtesy of Tom's Independent Grocer & NRG Community Baking Team
2 for $3
Santa may be present for photos on Sundays (TBA)
between 7:00 & 8:00 pm
For All Well Behaved Chidren & Pets
The Main Site location has over 10,000 lights and an impressive collection of over 50 inflatable components. Unfortunately due to the early onset of winter weather with heavy snow in October and remainaing cold in November, the main site may not be as impressive as past years. This should not disuade visitors from coming out to see this and other resident displays that serve to bring joy and the spirit of Christmas that Regina and Southern Saskatchewan residents have come to enjoy as an annual must see and do event. Many residents in the community continue to enhance their impressive displays each year.
NRG has a program to allow participation by Normanview residents with restricted finances, offering free lights to those that display them each year at their location. This not only encourages inclusiveness and community building, it rejoices the Holiday Spirit between neighbours representing a diverse mosaic of cultures and religious beliefs.
We can no longer accept Non-Perishable Food Items for the Regina & District Food Bank. If you wish to still do so, the items can be dropped off at the collection bin in Tom's Independent Grocer, Normanview Crossing.
Hot chocolate (with or without Marshmallows, courtesy of Tom's Independent Grocer) as well as Coffee, Tea or Hot Apple Cider for $2, courtesy of Ambassador Coffee Service.
Delicious Christmas Cookies, courtesy of Tom's Independent Grocer & NRG Community Baking Team, headed by Roxanne Gallagher, available for 2 for $3.
This festival is run by volunteers not only from the Normanview area but citywide, serves as a crucial fund raiser for our non-profit community association. High school students from all areas of the city have stepped up to participate in this worthy cause that addresses Food Security in our community. Aside from Creation and Set-Up of Displays, the Festival has commitment of over 500 volunteer hours to adequately serve the anticipated 14,000 visitors this year.
We are working to establish different "Greet & Meet" local celebrity nights as well attracting local choir groups for carolling.
The New Entrance Gate Hut, separate from the previous Elf Hut, has already proven to reduce waiting time for Admission.
A Promotional Floats are regularly entered in the annual Queen City Pride and Queen City Ex Parades!
Festival Main Site
Donation is Required for Entry
"North Pole Village" Display
"Candy Cane Arcade" Display
"Winter Wonderland" Display
The "Elf Hut" – Hot Chocolate & Pinwheel Shortbread Cookies (3 Pack) Available
11 Champ Crescent, Regina, SK*
15 Champ Crescent, Regina, SK*
39 Champ Crescent, Regina, SK*
35 Champ Crescent, Regina, SK*
27 Champ Crescent, Regina, SK*
23 Champ Crescent, Regina, SK*
15 Champ Crescent, Regina, SK*
8 Champ Crescent, Regina, Sk
88 Champ Crescent, Regina, Sk
103 Champ Crescent, Regina, Sk
111 Champ Crescent, Regina, Sk
24 Champ Crescent, Regina, Sk*
28 Champ Crescent, Regina, Sk*
16 Champ Crescent, Regina, Sk*
52 Champ Crescent, Regina, Sk*
337N McCarthy Boulevard, Regina, Sk
333N McCarthy Boulevard, Regina, Sk
325N McCarthy Boulevard, Regina, Sk
313N McCarthy Boulevard, Regina, Sk
235N McCarthy Boulevard, Regina, Sk
231N McCarthy Boulevard, Regina, Sk
219N McCarthy Boulevard, Regina, Sk
207N McCarthy Boulevard, Regina, Sk
141N McCarthy Boulevard, Regina, Sk
137N McCarthy Boulevard, Regina, Sk
204 Irvin Street, Regina, Sk
208 Irvin Street, Regina, Sk
220 Irvin Street, Regina, Sk
222 Irvin Street, Regina, Sk
6 Irvin Crescent, Regina, Sk
10 Irvin Crescent, Regina, Sk
11 Irvin Crescent, Regina, Sk
14 Irvin Crescent, Regina, Sk
15 Irvin Crescent, Regina, Sk
19 Irvin Crescent, Regina, Sk
31 Irvin Crescent, Regina, Sk
38 Irvin Crescent, Regina, Sk
47 Irvin Crescent, Regina, Sk
75 Irvin Crescent, Regina, Sk
76 Irvin Crescent, Regina, Sk
35 Wilson Crescent, Regina, Sk
36 Wilson Crescent, Regina, Sk
41 Wilson Crescent, Regina, Sk
53 Wilson Crescent, Regina, Sk
80 Wilson Crescent, Regina, Sk
89 Wilson Crescent, Regina, Sk
16 Champ Crescent, Regina, Sk
19 Champ Crescent, Regina, Sk
51 Champ Crescent, Regina, Sk
63 Champ Crescent, Regina, Sk
75 Champ Crescent, Regina, Sk
83 Champ Crescent, Regina, Sk
87 Champ Crescent, Regina, Sk
7 Willoughby Crescent, Regina, Sk
23 Willoughby Crescent, Regina, Sk
24 Willoughby Crescent, Regina, Sk
32 Willoughby Crescent, Regina, Sk
36 Willoughby Crescent, Regina, Sk
52 Willoughby Crescent, Regina, Sk
56 Willoughby Crescent, Regina, Sk
59 Willoughby Crescent, Regina, Sk
76 Willoughby Crescent, Regina, Sk
91 Willoughby Crescent, Regina, Sk
99 Willoughby Crescent, Regina, Sk
20 Atchison Crescent, Regina, Sk
24 Atchison Crescent, Regina, Sk
27 Atchison Crescent, Regina, Sk
28 Atchison Crescent, Regina, Sk
36 Atchison Crescent, Regina, Sk
40 Atchison Crescent, Regina, Sk
48 Atchison Crescent, Regina, Sk
52 Atchison Crescent, Regina, Sk
68 Atchison Crescent, Regina, Sk
80 Atchison Crescent, Regina, Sk
87 Atchison Crescent, Regina, Sk
5011 7th Avenue North, Regina, Sk
5245 7th Avenue North, Regina, Sk
5317 7th Avenue North, Regina, Sk
5401 7th Avenue North, Regina, Sk
5411 7th Avenue North, Regina, Sk
5421 7th Avenue North, Regina, Sk
5515 7th Avenue North, Regina, Sk
5525 7th Avenue North, Regina, Sk
5535 7th Avenue North, Regina, Sk
5545 7th Avenue North, Regina, Sk
5555 7th Avenue North, Regina, Sk
5618 7th Avenue North, Regina, Sk
5430 7th Avenue North, Regina, Sk
5204 7th Avenue North, Regina, Sk
5208 7th Avenue North, Regina, Sk
7 Krivel Crescent, Regina, Sk
8 Krivel Crescent, Regina, Sk
15 Krivel Crescent, Regina, Sk
16 Krivel Crescent, Regina, Sk
19 Krivel Crescent, Regina, Sk
20 Krivel Crescent, Regina, Sk
24 Krivel Crescent, Regina, Sk
27 Krivel Crescent, Regina, Sk
28 Krivel Crescent, Regina, Sk
32 Krivel Crescent, Regina, Sk
44 Krivel Crescent, Regina, Sk
64 Krivel Crescent, Regina, Sk
76 Krivel Crescent, Regina, Sk
80 Krivel Crescent, Regina, Sk
87 Krivel Crescent, Regina, Sk
91 Krivel Crescent, Regina, Sk
92 Krivel Crescent, Regina, Sk
96 Krivel Crescent, Regina, Sk
131 Krivel Crescent, Regina, Sk
19 Ritchie Crescent, Regina, Sk
24 Ritchie Crescent, Regina, Sk
32 Ritchie Crescent, Regina, Sk
52 Ritchie Crescent, Regina, Sk
75 Ritchie Crescent, Regina, Sk
80 Ritchie Crescent, Regina, Sk
103 Ritchie Crescent, Regina, Sk
7 Matheson Crescent, Regina, Sk
16 Matheson Crescent, Regina, Sk
24 Matheson Crescent, Regina, Sk
31 Matheson Crescent, Regina, Sk
32 Matheson Crescent, Regina, Sk
35 Matheson Crescent, Regina, Sk
44 Matheson Crescent, Regina, Sk
55 Matheson Crescent, Regina, Sk
63 Matheson Crescent, Regina, Sk
83 Matheson Crescent, Regina, Sk
95 Matheson Crescent, Regina, Sk
96 Matheson Crescent, Regina, Sk
100 Matheson Crescent, Regina, Sk
104 Matheson Crescent, Regina, Sk
119 Matheson Crescent, Regina, Sk
5102 Sherwood Drive, Regina, Sk
5112 Sherwood Drive, Regina, Sk
5120 Sherwood Drive, Regina, Sk
5144 Sherwood Drive, Regina, Sk
5741 Sherwood Drive, Regina, Sk
212 McIntosh Street North, Regina, Sk
224 McIntosh Street North, Regina, Sk
272 McIntosh Street North, Regina, Sk
342 McIntosh Street North, Regina, Sk
11 Hanley Crescent, Regina, Sk
12 Hanley Crescent, Regina, Sk
17 Hanley Crescent, Regina, Sk
18 Hanley Crescent, Regina, Sk
36 Hanley Crescent, Regina, Sk
42 Hanley Crescent, Regina, Sk
108 Hanley Crescent, Regina, Sk
114 Hanley Crescent, Regina, Sk
126 Hanley Crescent, Regina, Sk
137 Hanley Crescent, Regina, Sk
138 Hanley Crescent, Regina, Sk
144 Hanley Crescent, Regina, Sk
155 Hanley Crescent, Regina, Sk
156 Hanley Crescent, Regina, Sk
161 Hanley Crescent, Regina, Sk
167 Hanley Crescent, Regina, Sk
168 Hanley Crescent, Regina, Sk
174 Hanley Crescent, Regina, Sk
198 Hanley Crescent, Regina, Sk
203 Hanley Crescent, Regina, Sk
209 Hanley Crescent, Regina, Sk
215 Hanley Crescent, Regina, Sk
239 Hanley Crescent, Regina, Sk
240 Hanley Crescent, Regina, Sk
245 Hanley Crescent, Regina, Sk
251 Hanley Crescent, Regina, Sk
263 Hanley Crescent, Regina, Sk
270 Hanley Crescent, Regina, Sk
318 Hanley Crescent, Regina, Sk
341 Hanley Crescent, Regina, Sk
359 Hanley Crescent, Regina, Sk
362N Pickard Way, Regina, Sk
309 Pickard Street, Regina, Sk
311 Pickard Street, Regina, Sk
317 Pickard Street, Regina, Sk
328 Pickard Street, Regina, Sk
332 Pickard Street, Regina, Sk
11 Champ Crescent, Regina, Sk
5218 2nd Avenue North, Regina, Sk
5271 2nd Avenue North, Regina, Sk
5306 2nd Avenue North, Regina, Sk
5309 2nd Avenue North, Regina, Sk
5310 2nd Avenue North, Regina, Sk
5516 2nd Avenue North, Regina, Sk
5523 2nd Avenue North, Regina, Sk
5531 2nd Avenue North, Regina, Sk
5532 2nd Avenue North, Regina, Sk
5615 2nd Avenue North, Regina, Sk
5619 2nd Avenue North, Regina, Sk
5620 2nd Avenue North, Regina, Sk
5623 2nd Avenue North, Regina, Sk
5624 2nd Avenue North, Regina, Sk
5709 2nd Avenue North, Regina, Sk
5714 2nd Avenue North, Regina, Sk
5718 2nd Avenue North, Regina, Sk
326 Bruce Street, Regina, Sk
350 Bruce Street, Regina, Sk
351 Bruce Street, Regina, Sk
10 Bruce Place, Regina, Sk
7 Deis Bay, Regina, Sk
31 Deis Bay, Regina, Sk
33 Eden Avenue, Regina, Sk
60 Eden Avenue, Regina, Sk
6 Forsyth Crescent, Regina, Sk
18 Forsyth Crescent, Regina, Sk
19 Forsyth Crescent, Regina, Sk
26 Forsyth Crescent, Regina, Sk
46 Forsyth Crescent, Regina, Sk
51 Forsyth Crescent, Regina, Sk
55 Forsyth Crescent, Regina, Sk
58 Forsyth Crescent, Regina, Sk
59 Forsyth Crescent, Regina, Sk
70 Forsyth Crescent, Regina, Sk
78 Forsyth Crescent, Regina, Sk
82 Forsyth Crescent, Regina, Sk
87 Forsyth Crescent, Regina, Sk
91 Forsyth Crescent, Regina, Sk
95 Forsyth Crescent, Regina, Sk
99 Forsyth Crescent, Regina, Sk
123 Forsyth Crescent, Regina, Sk
146 Forsyth Crescent, Regina, Sk
150 Forsyth Crescent, Regina, Sk
174 Forsyth Crescent, Regina, Sk
195 Forsyth Crescent, Regina, Sk
222 Forsyth Crescent, Regina, Sk
235 Forsyth Crescent, Regina, Sk
262 Forsyth Crescent, Regina, Sk
271 Forsyth Crescent, Regina, Sk
278 Forsyth Crescent, Regina, Sk
302 Forsyth Crescent, Regina, Sk
306 Forsyth Crescent, Regina, Sk
310 Forsyth Crescent, Regina, Sk
314 Forsyth Crescent, Regina, Sk
318 Forsyth Crescent, Regina, Sk
319 Forsyth Crescent, Regina, Sk
322 Forsyth Crescent, Regina, Sk
338 Forsyth Crescent, Regina, Sk
355 Forsyth Crescent, Regina, Sk
358 Forsyth Crescent, Regina, Sk
359 Forsyth Crescent, Regina, Sk
23 Hanbidge Crescent, Regina, Sk
95 Hanbidge Crescent, Regina, Sk
302 Howe Place, Regina, Sk
314 Howe Place, Regina, Sk
318 Howe Place, Regina, Sk
322 Howe Place, Regina, Sk
330 Howe Place, Regina, Sk
350 Howe Place, Regina, Sk
14 Marshall Crescent, Regina, Sk
22 Marshall Crescent, Regina, Sk
26 Marshall Crescent, Regina, Sk
27 Marshall Crescent, Regina, Sk
97 Marshall Crescent, Regina, Sk
131 McCarthy Boulevard, Regina, Sk
231 McCarthy Boulevard, Regina, Sk
347 McCarthy Boulevard, Regina, Sk
423 McCarthy Boulevard, Regina, Sk
7 Mitchell Crescent, Regina, Sk
14 Mitchell Crescent, Regina, Sk
48 Mitchell Crescent, Regina, Sk
69 Mitchell Crescent, Regina, Sk
80 Mitchell Crescent, Regina, Sk
24 Nathan Street, Regina, Sk
36 Nathan Street, Regina, Sk
37 Nathan Street, Regina, Sk
7 Osborne Crescent, Regina, Sk
27 Osborne Crescent, Regina, Sk
35 Osborne Crescent, Regina, Sk
40 Osborne Crescent, Regina, Sk
50 Osborne Crescent, Regina, Sk
55 Osborne Crescent, Regina, Sk
78 Osborne Crescent, Regina, Sk
222 McIntosh Street, Regina, Sk
230 McIntosh Street, Regina, Sk
324 McIntosh Street, Regina, Sk
340 McIntosh Street, Regina, Sk
432 McIntosh Street, Regina, Sk
206 Milne Street, Regina, Sk
137 Milne Street, Regina, Sk
128 Milne Street, Regina, Sk
120 Milne Street, Regina, Sk
5501 1st Avenue North, Regina, Sk
5987 1st Avenue North, Regina, Sk
83 Sneath Crescent, Regina, Sk